Why channel enablement is vital in financial services.
Posted on

July 11th, 2018

by Tami Marek-Loper
It's no secret that financial services enterprises such as wealth management firms, insurance carriers, and residential mortgage providers operate in a challenging marketing and sales environment. Like channel partners, many of the agents and advisors are independent entities who hold the future of corporate growth in their hands.
Sales and marketing in financial services enterprises are also challenging because many financial products and services are complex and difficult for even well-educated consumers to understand. Not to mention, the financial crisis of 2008-2009 made people more distrustful of the financial community and resulted in a decade of increased governmental scrutiny of the marketing and sales activities of financial services firms. This culminates into an often high-stakes decision for buyers when purchasing financial products or services, especially when such decisions have a major impact on their future economic well-being.
Because of these challenges, most financial services enterprises are high-touch, relationship-based businesses in which frontline representatives, such as financial advisors, brokers, and insurance producers, are the critical link in the revenue generation chain. Most potential customers will not make a purchase until they have a high level of trust and confidence in the product offered by the enterprise and in the integrity and competence of the frontline representative. Therefore, financial services enterprises are heavily dependent on the sales and marketing effectiveness of their frontline representatives.
What channel enablement research shows.
Research by several organizations has shown that most financial services firms have significant opportunities to improve the sales and marketing effectiveness of their frontline representatives through channel enablement. For example:
Research by HNW, Inc. has found that frontline representatives in the financial services industry spend only about 34% of their time directly interacting with clients or managing client affairs. Frontline representatives spend another 28% of their time on prospecting and marketing activities.
HNW also conducted a separate survey of relationship sales professionals, half of whom were in the banking or financial services industry. In that survey, only 30% of respondents said they have access to a technology system that enables them to customize and distribute client communications digitally, and only 34% said they have the ability to order and print customized materials on demand.
Several research studies have shown that most marketing content resources are never used by sales teams because they can't find them, or because the resources are in the wrong format, or because they are too difficult to customize.
These research findings show that there is a pressing need for financial services enterprises to improve the sales effectiveness and efficiency of their frontline representatives. We recently published a white paper that explains how financial services enterprises can use channel sales automation solutions to drive improved sales and marketing effectiveness and efficiency.
For more information on this important topic, please take a look at Improving Sales Effectiveness in Financial Services.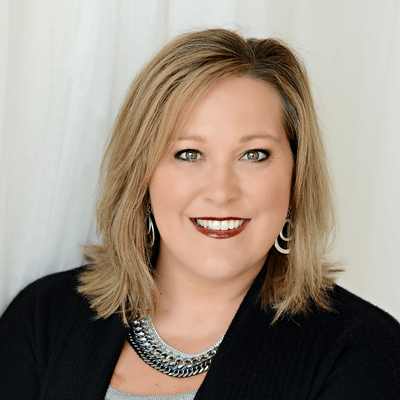 Tami Marek-Loper, President and Chief Visionary Officer for The Marek Group, Inc. and Triptych, a visionary thinker, pushing the envelope of what is possible in order to achieve greatness for both her company and her clients. "Thinking outside of the box is where you will find the ideas that change the world", is a living and breathing mantra found everywhere inside the company she helps to lead.
Field Sales Enablement is where her 20+ years of printing, marketing and technology have culminated. Providing front-line sales people with the right content, at the right time and in the right medium to maximize outcomes. By using Triptych, companies with distributed sales teams and channel partners can recommend the exact piece of content needed to move the sale forward.