Fine-Tuned Campaign Strategy for
Outstanding Campaign Performance
Streamline Your Campaign Management
To Drive Better Engagement
The Triptych Campaign Management Module was developed to give your marketing and sales team the tools they need to unify traditionally disjointed engagement strategies for more targeted, consistent campaigns with actionable results.
Integrate with select Customer Relationship Management (CRM) software, such as Salesforce or HubSpot, to track interactions and inform further engagement activities. Customize content and schedule delivery through various channels to facilitate consistent targeted communications. Fine-tune campaign strategy with modifications driven by analytics collected from each individual campaign. Ultimately, producing campaigns with streamlined processes and greater results.
Benefits of the Triptych
Campaign Management Module
Self-serve customizable multi-media communication tools empower your sales team to deliver rich, personalized omni-channel experiences while adhering to brand guidelines, compliance standards, and marketing defined campaign strategies.
Integrated list acquisitions supply greater depth to customer and prospect profiles for more precisely targeted campaigns.

List upload and management integrations increase list accuracy and accessibility for more impactful engagement, especially in downline channels that aren't included in your CRM.

Individual campaign analytics will drive data-based decision making to focus efforts on campaign tactics with the most return on investment (ROI).

Scheduling and deployment integrations allow marketing to control campaign cadence and the field to execute multiple campaigns with increased efficiency and improved results due to adherence to the overall marketing guidelines.

Organized and accessible real-time customer data from CRM integration facilitates departmental alignment.

Ready-to-deploy campaigns at the fingertips of your sales team to keep your marketing team focused on overall strategy without sacrificing personalized campaign enablement, collaboration, and attribution.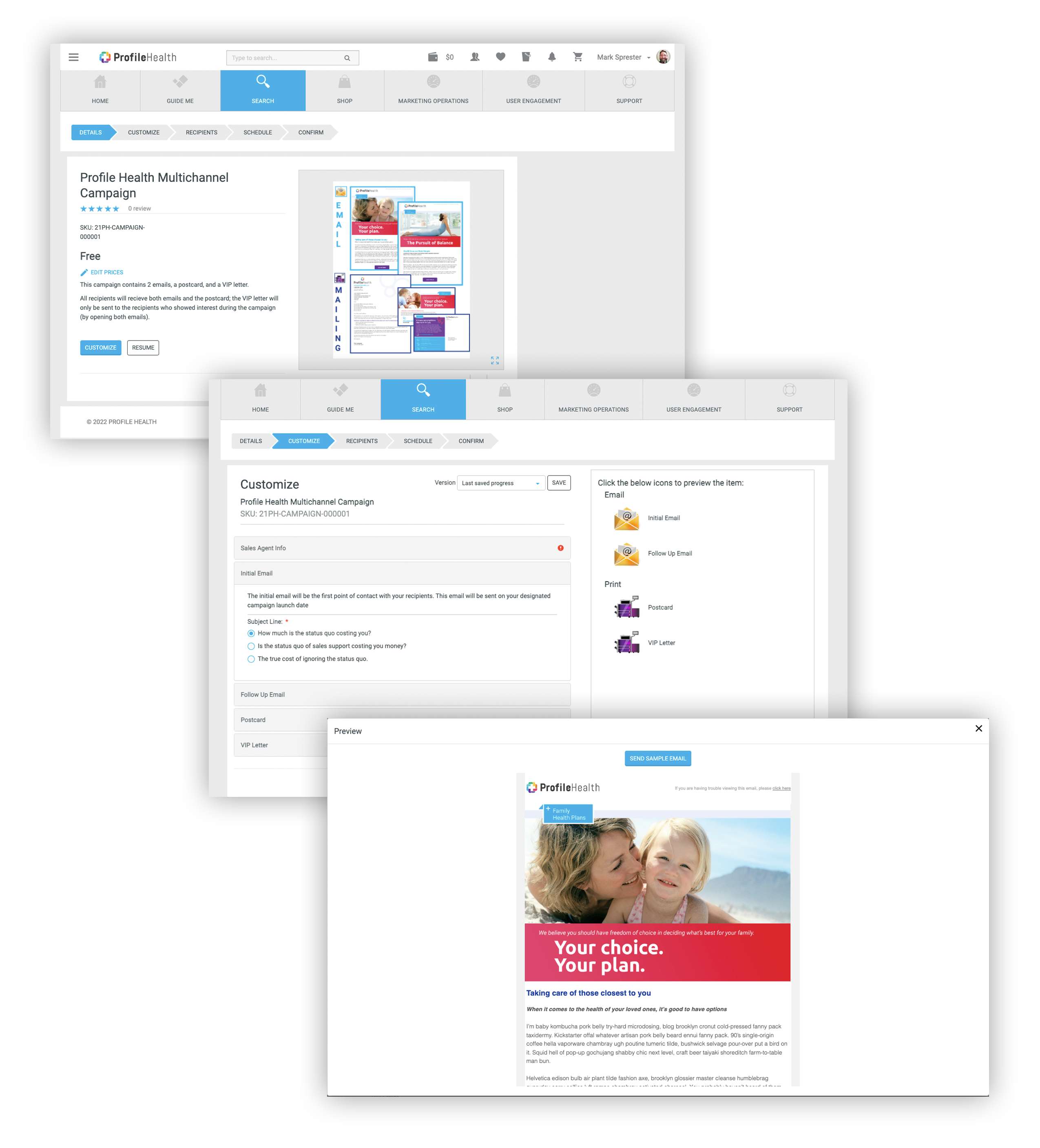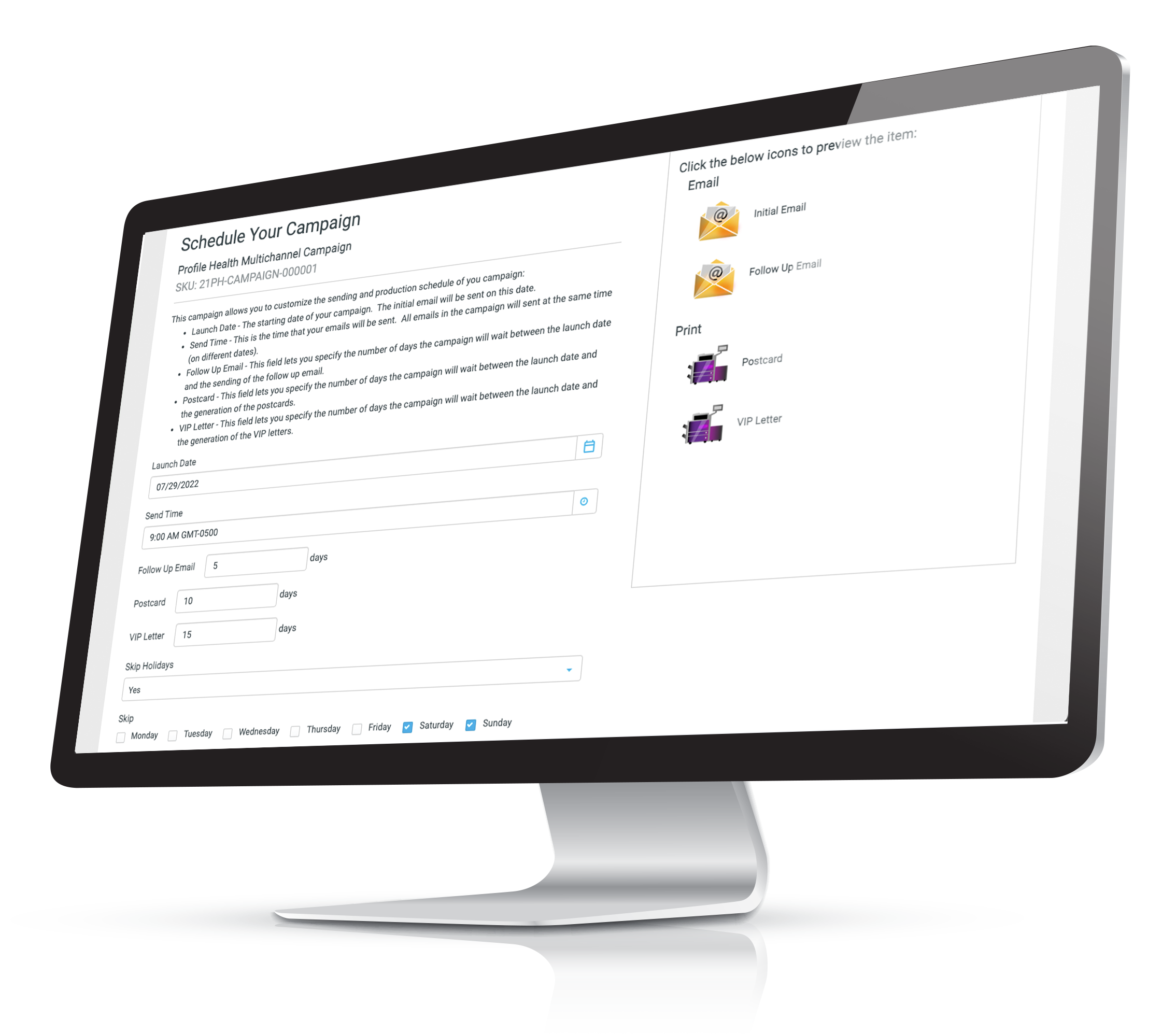 Interested in learning more about the Campaign management module?
Please enter your email address and one of our specialist will contact you.