What's the future of sales support in a sales-driven organization?
Posted on

November 28th, 2018

by Jay Thomas
"Never take your eyes off the cash flow because it's the lifeblood of business."—Sir Richard Branson
Cashflow matters. In fact, it's one of the main reasons that new businesses fail. And it's an essential metric that reflects the health of enterprise-level organizations.
You probably know that. But, you may not know that cash flow is closely linked to sales support. How so?
To maximize your cash flow without adding overhead, you need to empower your reps to make more sales. If sales isn't driving cash flow, then your organization will begin to hurt across the board. Why does this still happen in large organizations?
In many cases, the problem boils down to sales support.
While other parts of the sales organization continually improve, sales support seems to be stuck in a rut. It isn't keeping pace with technology or the changing market.
Why does sales support need to change and how can you lead that in your organization?
The history of sales support.
The idea behind sales support is simple. Sales reps are skilled, experienced, and well-compensated for their work. To maximize the amount of Prime or "A" time they spend selling, organizations give them assistants. These assistants work with marketing to help the rep order and personalize whatever sales materials they need.
Sales support can be boiled down to two goals:
Maximize reps Prime or "A" selling time.
Ensure they have the right content to support their customers' needs and more quickly convert prospects to sales.
Unfortunately, over the years the status quo of sales support has become more and more ineffective. Each year budgets are tightened, commissions are restructured, and sales gets less support.
Sales has also moved from selling a small range of set products, to taking a consultative approach with custom solutions. To be effective today, reps need to incorporate the buyer's concerns, goals, and needs into their pitch. One study found that reps spend "70% of their efforts in administrative and back-office tasks."
The past of sales support has become ineffective and impossible to use at scale in today's marketing. How is this affecting modern sales organizations?
Where modern companies miss the mark in sales support.
Even though traditional sales support has stagnated at most companies, organizations still tend to think that things are getting better. This gives them a false sense of control that can lull them into complacency. Why do they feel this way?
In many cases, it comes down to their CRM and the analytics they use. An organization with these solutions in place certainly has a greater knowledge of how sales reps are cultivating their leads and performing than one that doesn't. But, they won't tell you how many hours of selling time they're wasting searching for or personalizing their own materials or tell you which marketing messages are most effective at closing sales.
Essentially companies are automating the old approach to sales support while ignoring one big question. How do we help reps to show prospects that they have listened to their needs?
Modern sales requires good ears. Again and again, reps who are good listeners and adapt their pitch and marketing materials win out over traditional sales models.
So, while you may have a central CRM, with segmented contacts, and all the automation in the world, it will still miss the mark if it can't adapt the pitch to your prospect. And on top of that, it misses the mark if your reps are spending an inordinate amount of time supporting themselves.
Traditional sales support simply isn't up to the challenge of consultative selling. How can modern sales support address this issue?
What is the future of sales support?
In the past sales support only had two goals: to give sales reps back primetime selling hours and to ensure reps have access to the sales materials they need.
These core goals are still the same, but they have been joined by a third goal. That is the need to optimize the sales pitch to the right message, at the right time, and in the right medium.
This change is due to a shift in how the market prefers to buy. According to Criteo's "The Shopper Story 2017" study 75 percent of shoppers globally engage in omni-shopping. In other words, they leverage technology for a fuller shopping experience. This also means their expectations are higher than ever before with most shoppers expecting a customized experience at the very minimum.
How can you provide this experience across all your marketing channels and what role does data play in your ability to provide it?
Why analytical data and attribution is more important than ever.
When there's transparency in an organization, you can align sales and marketing with prospect challenges.
The issue that traditional analytical solutions run into is that more attention is given to the process than to the outcome. You can see this clearly in CRMs.
The average CRM focuses on the steps that a contact goes through to become a customer. It empowers you to track the process, or path, that this conversion takes, but it doesn't help you to better achieve the outcome. It doesn't help you to be adaptive or consultative.
In time all sales software will need to move from being process-focused to being outcome-focused. This will empower users to be consultative, to adapt based on prospect needs, and reach the point where they can prove to prospects that they are making a wise investment.
As these outcome-focused solutions become more and more common, they will build a base of analytical and attribution data that will help reps to make better decisions going forward.
How can you start transforming sales support within your organization?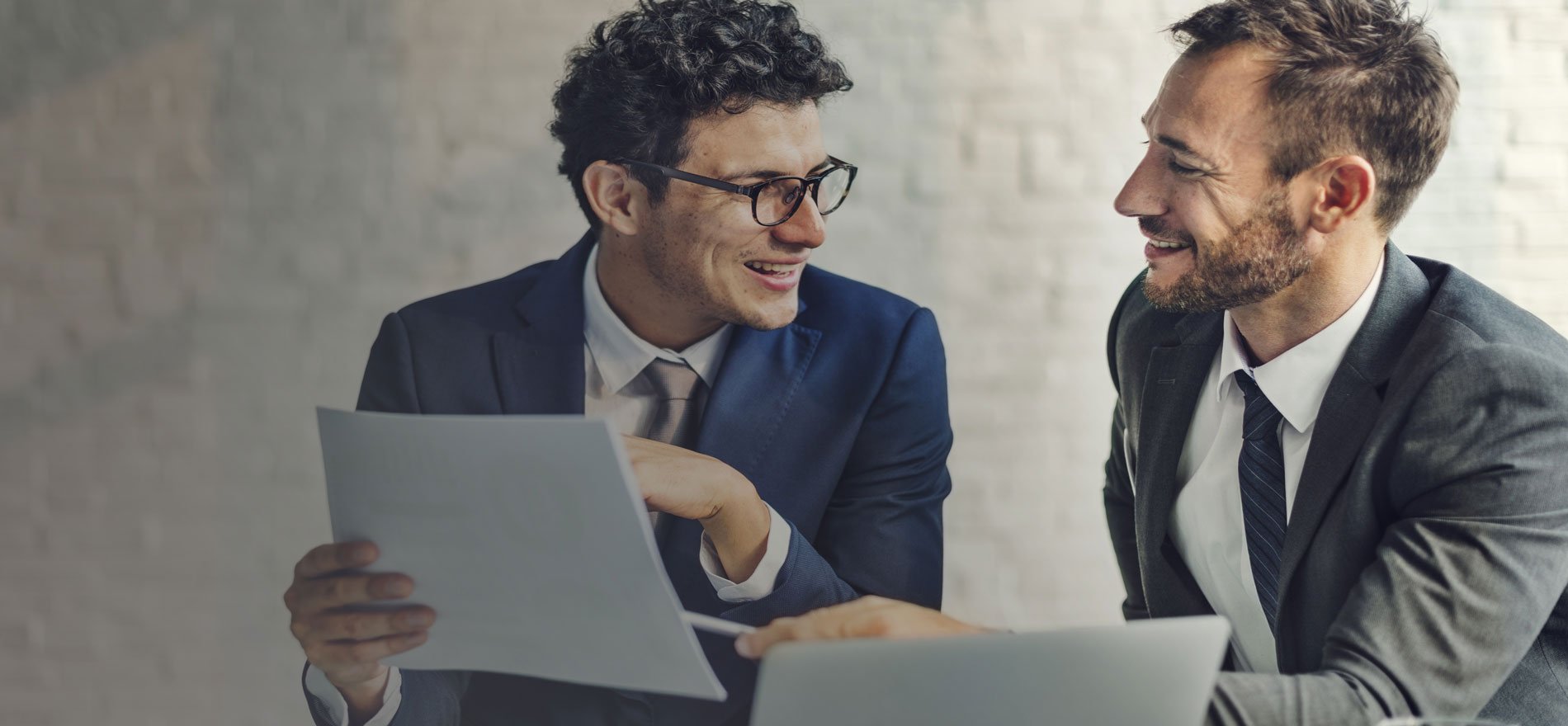 Implementing a scalable sales support platform is one of the best ways to transform the way your organization approaches sales support. But, for it to be effective, you need a strong base of research in place.
Before implementing a solution at scale, you should have the following in place:
Buyer personas: If you don't know who you're selling to, then there's no way to adapt your message and offer to address their needs. Performing in-depth buyer persona research will help your team to stay focused during the consultation process. It will also show you what messages each buyer type will respond the best to.
Customer journey: Your customer journey will map prospect questions, needs, and goals to different stages in your sales process. With a customer journey in place, your reps will be able to match up prospects to a specific stage in the customer journey and to their buyer persona type. These two factors will allow your reps to use the right message, at the right time, and in the right medium. This can have an extremely positive effect on your close rate and overall success.
Sales training program: Just because buyer personas and a customer journey are available to your reps, doesn't mean that they'll use them effectively. Providing reps with ongoing training will be essential to helping them continuously improve their use of technology and help them to learn how to be adaptable in their process.
Alignment between sales and marketing: When sales and marketing stop talking to each other it creates misalignment, wasted effort, and ineffective processes. Holding regular meetings between the two departments is a good way to start fostering alignment, but it needs to go even deeper than that. Marketing needs to understand that its true customer is sales, and therefore should focus on empowering sales with the materials its requesting, instead of creating a smattering of content in the hopes that something will stick.
With these core elements in place, you'll have a more effective process, team, and tools. But, automation can take this a step further.
Making the change in sales support evolutionary vs. revolutionary.
"There are really only three scenarios in which first to market revolutionary innovation can guarantee a sustainable advantage: (1) if you can secure ironclad patent protection (2) if you can set a proprietary industry standard, or (3) if you can use your lead to establish such a beachhead that even if better options become available, your customers will find it too much of a hassle to switch. In nearly all other cases, best beats first." - Jim Collins, "Good to Great"
Revolutionary changes as the name suggests are disruptive which makes adoption hard to enforce. In contrast, evolutionary changes build on existing technology and processes making adoption easier and more likely. For an omnichannel organization that spans the country making a sweeping change may be too big a task. This where your approach to changing sales support matters.
In a decentralized organization, taking the path of least resistance is often the preferred path. To do this in a cost and time efficient manner, you should:
Leverage technology when training reps. Using technology wisely will streamline communication and make it more convenient for reps to participate.
Remember your audience. Your approach should be customized to your reps for better adoption rates.
Make changes feel incremental. Even big changes can be broken up into phases. You should also make the process as easy as possible. When it's easy, your reps will want to use it.
Don't start a sales support revolution; instead, help your company evolve. In your quest to improve sales support, there is one more tool that can help you.
How Triptych empowers your sales force and supports them at scale.
To provide sales support at scale you need technology that doesn't play favorites and allows both your sales and marketing teams to work at their best. Triptych does this with four elements that empower your entire sales force.
True omnichannel delivery: With Triptych's through channel marketing automation, you're able to give reps exactly what they need when they need it. This means no more losing clients to slow content creation or giving them materials that aren't personalized.
Enterprise-wide adoption: Triptych doesn't just give you the software and leave you to fend for yourself. We work with your team to guarantee adoption and ensure an implementation that aligns with the overall business KPIs.
Real-time business intelligence: When you use Triptych, you enable your entire sales team to give feedback with performance metrics and a transparent feedback loop. This means no more guessing at what works, only materials that work.
Alignment across the entire organization: Align sales, marketing, finance, and compliance all from one tool. Don't create resistance by making using many tools that just end up confusing your staff.
Organizations like yours want to continue moving forward. But according to IDC, B2B companies' inability to align sales and marketing teams around the right processes and technologies costs 10% or more of revenue per year. To reach your business goals, you need to align sales and marketing.
Triptych can help you do this unifying your teams and empowering sales to make a difference. Contact us today to learn more.