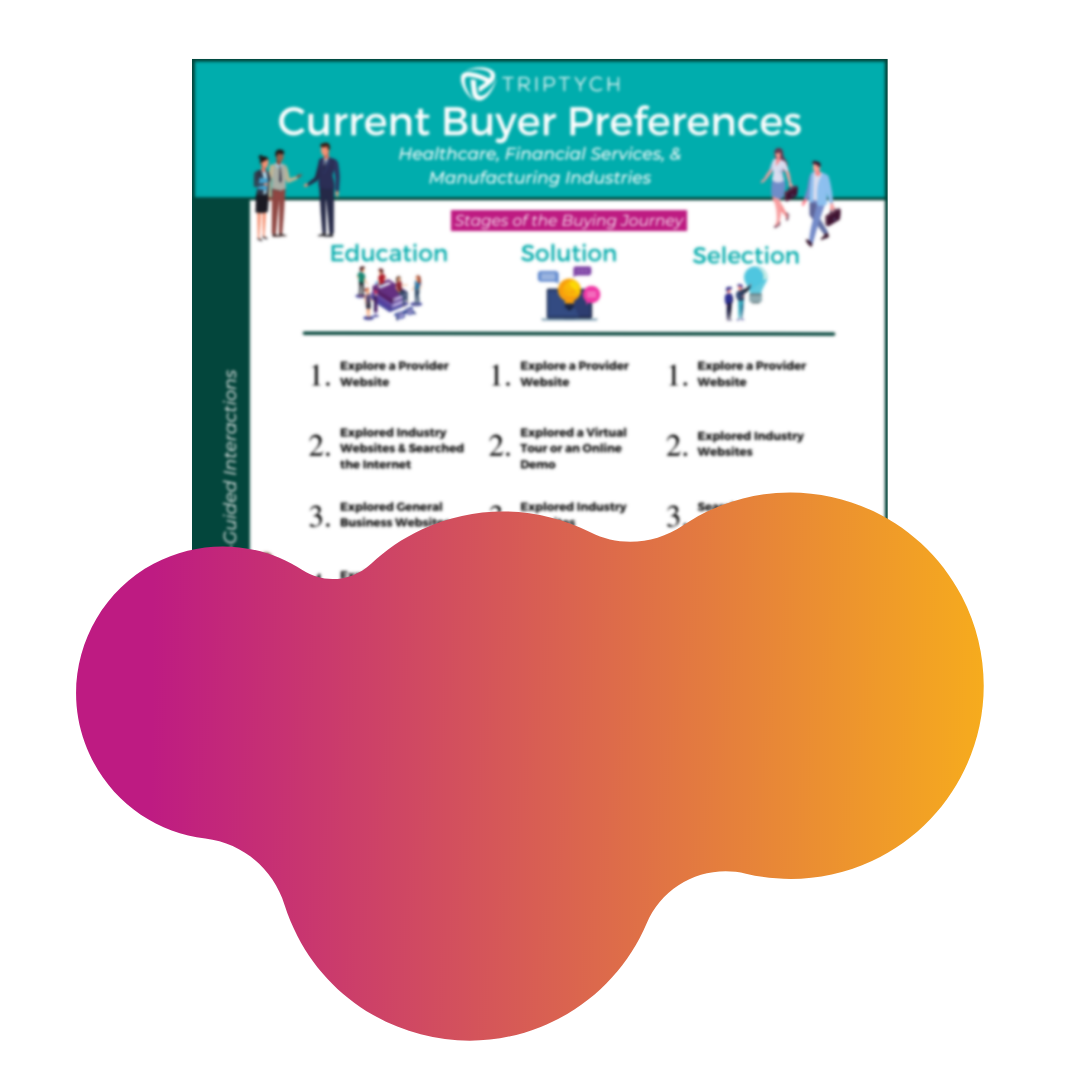 Realigning your CX strategy starts here
Although deciding where to begin can be challenging, the secret to choosing the right place to start realigning your CX strategy is to first know how your current strategy measures up to what your buyers demand and desire today. Our new infographic, Current Buyer Preferences, features insights that marketing and sales teams in healthcare, manufacturing, and financial services industries can use to do just that.
Drawn from data presented during Triptych's How to Realign Your CX Strategy webinar, our new infographic features insight into buyer preferences that can be used as criterion for evaluating your current buyers' journey and CX strategy to identify areas of misalignment and drive the prioritization of new interaction orchestration and content creation.
Download now to find out your buyers top preferences for
Self-guided interactions
Personal interactions
Asset types
Information